Is the Monks Bench with Storage too traditional?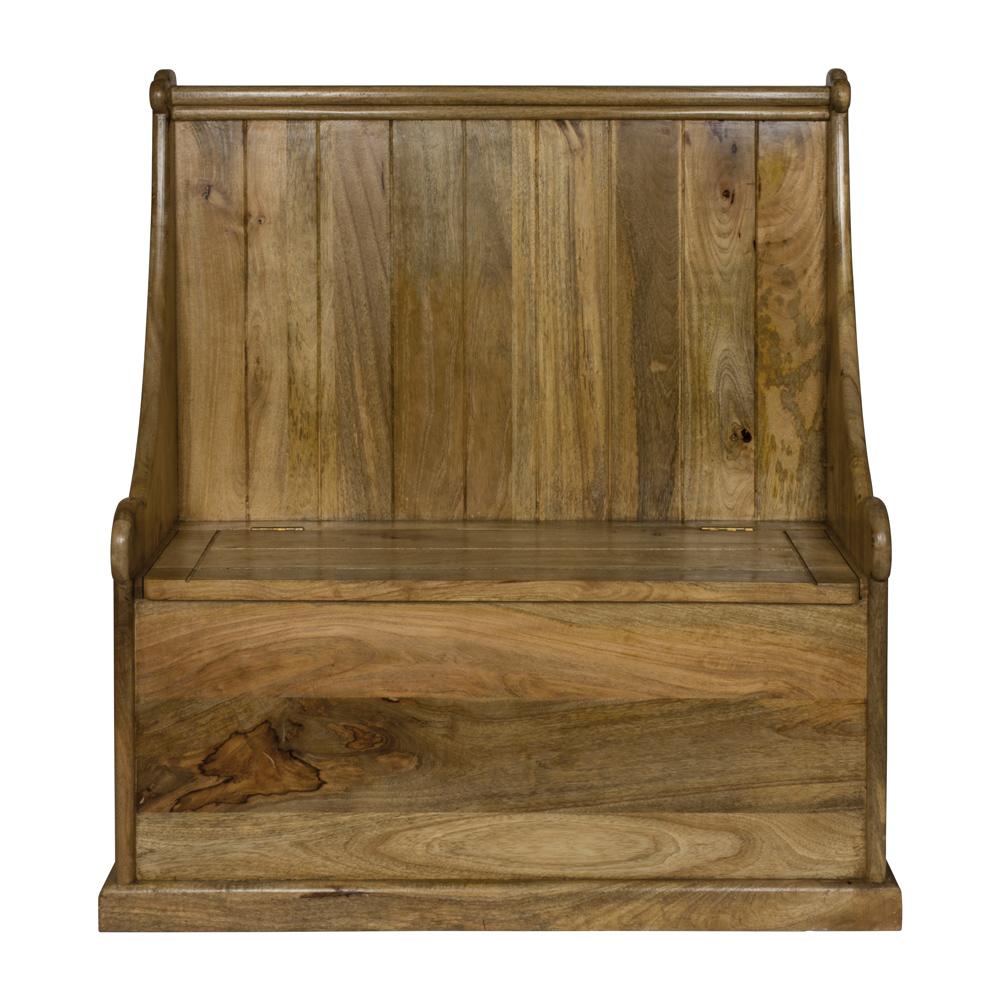 This is the modern world and contemporary Hallway Storage Benches are somewhat of an overlooked topic when talking about featured furniture. You've heard the phrase "Hallway Storage" and what usually springs to mind for people living in Urban Areas are Storage items such as coat racks, console tables and storage cabinets.
Whilst Practical and Decorative, racks and storage cabinets don't offer the amount of practically you may personally require when storage is at a premium. Not to mention a lot of different furniture pieces can look unintentionally cluttered in the same space.
Picture this; You've been for your early morning hike through muddy terrain and dirty puddles and you've finally reached your front door (Typical British weather!). You go into your cramped hallway and your walking boots are very muddy. You don't want to walk the dirt all through the house and your fully laced shoes are difficult to take off. You have nowhere to sit or steady yourself in your small hallway so what do you do? Risk the dirt on your fresh carpets or overstretch your already aching muscles to fight with your lace up boots for 5 minutes? That's where the practicality of a Monks Bench comes in handy.
Not only are they decorative, with our range of Monks Storage Benches you can not only sit on a sturdy base to steady yourself but you can throw your dirty boots into the storage area under the bench seat until afterwards to hide the mess until you're ready to wash your boots after work.
It's not too difficult to clean your monk's bench after work because the heavy duty lacquer is waterproof and dirt resistant. Just wipe it down with a clean cloth. Much easier than cleaning white shag pile carpets and I think you'll agree that carpet shampoo treatments can be expensive!
One question we get asked often is whether the traditional design of the monks bench will fit into a room using modern decor. Something along the lines of "Can you mix modern with traditional?" Our answer is yes!
Combining traditional and modern furniture may seem alien to you or too challenging to perfect at first. However, when done correctly, the mixture of styles and colours will create a unique, multi-layered space you'll love. One of the advantages of blending traditional and modern interior design styles is that it develops a personal style of your own design that you won't see in other homes. You'll feel more house proud and you'll have talking points when visitors walk over the threshold into your wonderfully well-appointed and inviting Hallway!
Not to mention they'll thank you for giving them an area to remove their dirty boots too!
Extra Storage Space in your Hallway is often hard to achieve but less so when combining 2 forms of furniture into one. It's more practical and looks fantastic. If you have a small (or large) hallway but want the function of a bench and storage area in the same space by the front door, then a Monks Bench with storage ticks all the right boxes.
For more information about Monks Benches with Storage see here.